Benefits Category
Services
Ag This Week
provided by
Ag This Week
Ag This Week, sponsored by New Mexico Farm & Livestock Bureau, is a fifteen-minute tour of agriculture in New Mexico with expert interviews, updates on current issues, and a spotlight on the next generation.
$15 off Kat's Cleaning*
provided by
Kat's Cleaning
Your local cleaning ladies at Kat's Cleaning invite New Mexico Farm & Livestock Bureau members to enjoy 15% OFF your first cleaning or one free room when you book Carpet Cleaning in 3 or more rooms!
Our goal is to make your life easier!!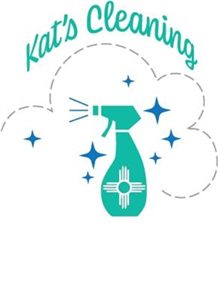 10% off
provided by
4 Girls & a Boy Electric
An electrical company servicing New Mexico in residential, commercial, and industrial. General contracting. Solar Installation. Service upgrades. Remodels. CCTV and Data. 
Phone - 505.977.1846
Location - Edgewood, New Mexico.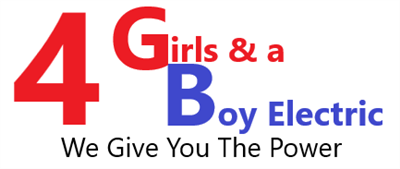 10% off
provided by
Asian Care Cleaners
Asian Care Cleaners has been offering dry cleaning. laundry service, sewing, and alterations for almost two decades. We have been a member of the BBB for over 15 years and have 5 star Google review rating.
508 Juan Tabo Blvd SE. Albuquerque, NM 87123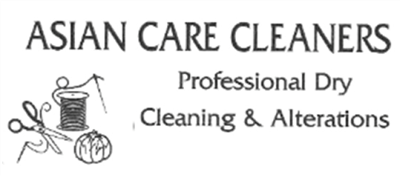 10% off
provided by
Hook & Bull Trucking
10% off:
Road base, gravel, river rock, fill dirt, or crushed gravel delivered and spread.
In-N-Out Lube & Wash
provided by
In-N-Out Lube & Wash
In-N-Out Lube & Wash:

1410 Highway 180 E
Silver City, NM. 88061
(575)538-5911
Jiffy Lube
provided by
Jiffy Lube
Great discounts for New Mexico Farm & Livestock Bureau members.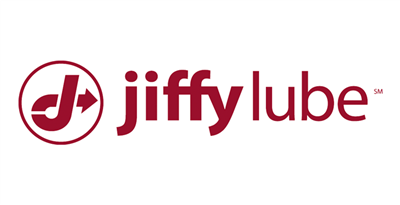 15% Off
provided by
Mail and Copy Business Center
Mailing services including FedEx, UPS, USPS
Packing services and supplies
Fax, scan, notary, binding, copy services, large format, color, and screen printing.
Mail and Copy Business Center

 2 Marietta Ct Suite A
 Edgewood, NM. 87015
 (505)284-2400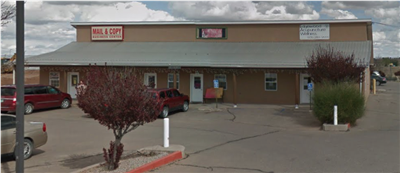 Organ Mountain Solar & Electric
provided by
Organ Mountain Solar & Electric
A New Mexico company delivering solar installations with over 20 years of diversified solar experience, including NABCEP certified sales and installation teams, certified project management, and an installation team of 100% of licensed electricians.  
Members receive a free solar panel with system purchase.
Serving southern New Mexico within a two-hour radius of Las Cruces.
https://organmountainsolar.com/
Organ Mountain Solar & Electric

400 S Compress Suite D
Las Cruces, NM. 88005
(575)288-1792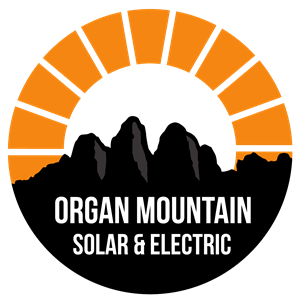 Payentry
provided by
Payentry
New Mexico Farm & Livestock Bureau members who are business owners can take advantage of NMF&LB Payroll, powered by Payentry. Members enjoy discounted pricing for unlimited payroll processing, benefit enrollment, human resources, etc. – complete with the support of a client advocate dedicated to your account. Members have the option of two packages. Payentry is not just a payroll provider, but a payroll partner. www.payentry.com
Program Details:
Payroll Package:
Unlimited Payroll and Direct Deposits
Unlimited Tax Filings, Payments, and New Hire Reporting
Unlimited Garnishment Processing and Agency Payments
Unlimited W2s and 1099s - No Additional Year-End Cost
Payentry Pay Cards
In-House Human Resources Support with Payentry's HR Services team
Subscription to HR Answers Online
Affordable Care Act Administration
Unlimited Custom Reports
401(k) Reporting
General Ledger Reporting
QuickBooks Online Integration
My Payentry Employee Self Service
Mobile & Web Application
Comprehensive Package:
The Payroll Package PLUS 
Time Management
Hiring and Onboarding
15% off
provided by
Rusk's Rustic Rose @ Triple R Ranch
15% Off Everything @ Triple R Ranch
Fresh or Artificial Floral Arrangements 
House Plants 
Gifts 
Custom Orders Available for Weddings and Events
*!!!COMING SOON to TRIPLE R RANCH!!!* 
* Full greenhouse - flowers and vegetables
* Event location site for weddings, parties, church retreats, etc.
Rusk's Rustic Rose @ Triple R Ranch
634 Road 1191
La Plata, NM 87418
(505)360-3482