What is Just ONE June?
Just ONE June is our yearly membership drive. With the help of our members, we aim to increase our membership to help our organization continue advocating for New Mexico's farmers and ranchers. Remember that new members don't have to be farmers or ranchers, they can be suppliers, customers, friends, or anyone who supports New Mexico's agriculture. It just takes one to make a difference!
Take the Just ONE June member challenge
How to take the challenge?
Make sure your name is entered in the "How did you hear about us?" box in the online or paper membership application. If a person joins by phone (575.532.4705), make sure they say they were referred by you
Must be a new membership      
Must be a free-standing membership, not attached to Farm Bureau Financial Services
---
Below are talking points to help you share the value our membership provides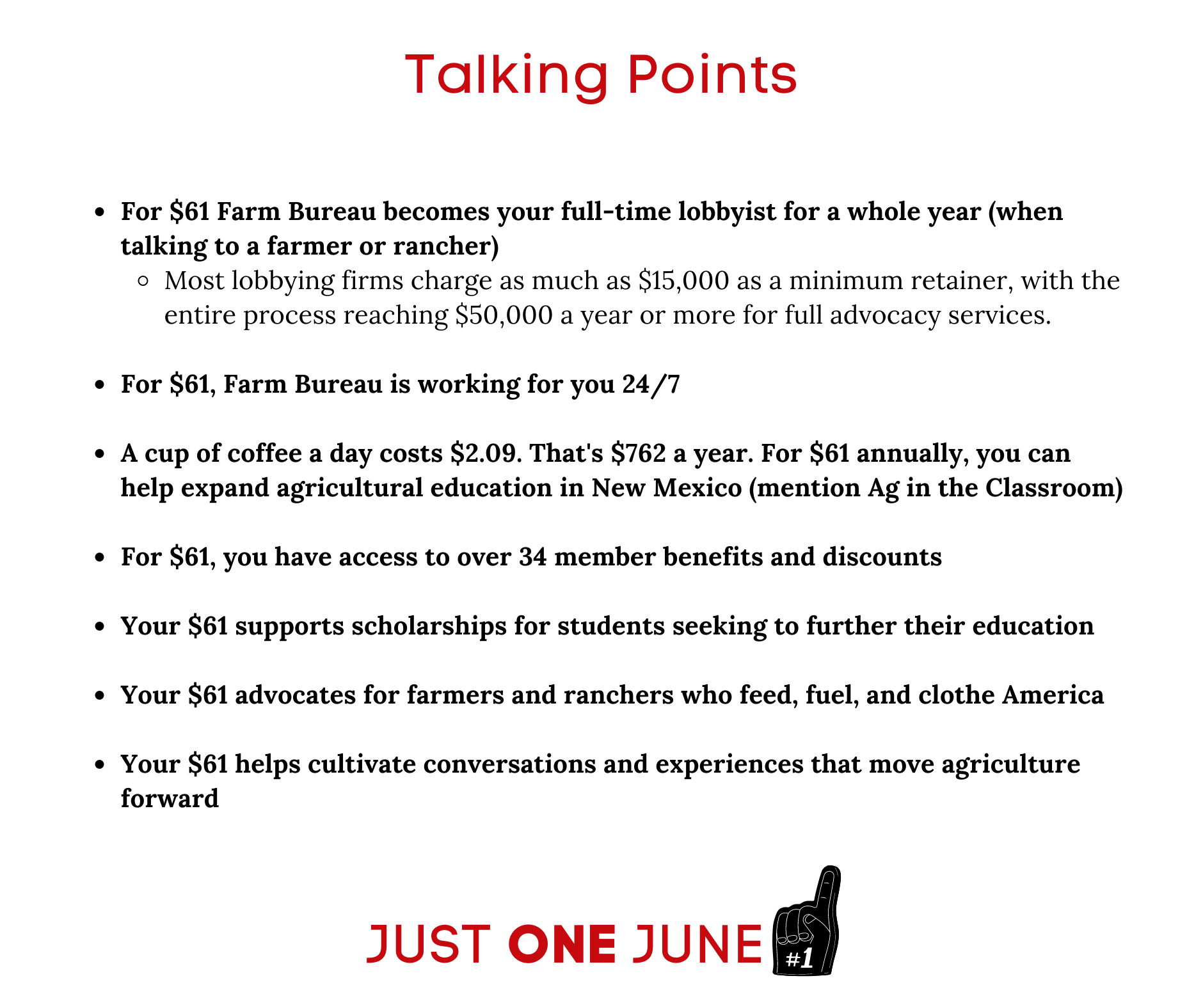 ---
Send us your pictures
Make sure you include your name and the name of the new member. This will help us recognize you and the change you are making for Farm Bureau. We will be posting them on our Facebook and Instagram pages.